Which is a Better Product Research Tool: Tactical Arbitrage or Jungle Scout?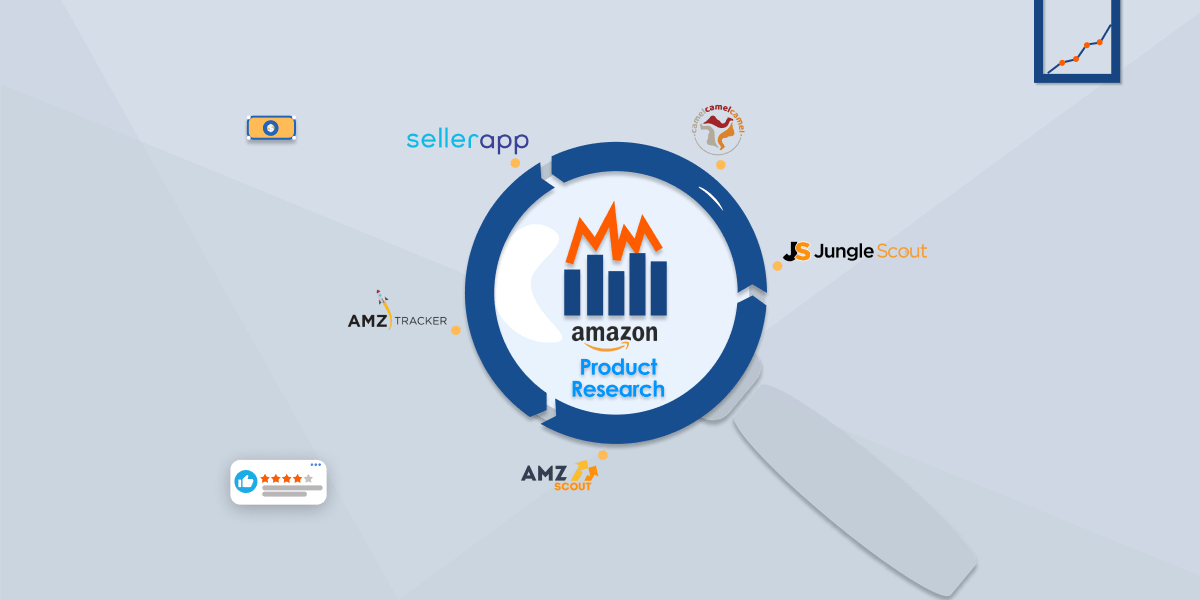 It can be challenging to predict which products and merchants will do well given the plethora of options available on Amazon nowadays. Thankfully, these software tools enable you to conduct study before investing your money, assisting you in ensuring that your time and money will result in a respectable return. The aspiring internet entrepreneur has a lot to choose from between tactical arbitrage vs jungle scout, but which one is superior? Tactical Arbitrage, in our opinion, has the advantage. It is a more complete tool with more to offer and is adapting quicker to the consumers' shifting needs.
Know about JungleScout and Tactical Arbitrage
You can use Jungle Scout to identify goods that you can sell on Amazon. It was one of the earliest resources, launched in 2014, that assisted users in finding more lucrative products to sell on Amazon and alleviated the tediousness of manual product research. Both novice and experienced Amazon merchants might choose Jungle Scout. It features wonderful tools like the Jungle Scout Academy, where you can learn how to make the most of the programme and expand your business, and is user-friendly.
With the aid of the cloud-based sourcing tool Tactical Arbitrage, you can acquire cheap goods from a variety of suppliers that you can later resale on Amazon. Tactical Arbitrage is a great tool for newbies since it has simple search features, but it also has enough advanced features to satisfy full-time, seasoned Amazon FBA sellers who want to boost their profit margins or find new suppliers for their goods. Tactical Arbitrage is excellent for online and retail arbitrage.
Differences between Jungle Scout and Tactical Arbitrage
The following are the primary distinctions between Jungle Scout and Tactical Arbitrage:
While Jungle Scout is a programme that shows you what things are selling well on Amazon, Tactical Arbitrage assists you in finding and sourcing various products that you would be able to buy for a low price to sell on Amazon.

For best use of their features, Tactical Arbitrage and Jungle Scout differ in that Tactical Arbitrage requires a connection to your Amazon Seller Account.

While Jungle Scout also has a Chrome Extension, Tactical Arbitrage is entirely web-based.
Pros and Cons of Tactical Arbitrage
Text message letting you know the scan is finished

Wide area of search

Accessible metrics

Excellent client service and support
Cons of Tactical Arbitrage
It is been challenging to discover any arguments against tactical arbitrage, to be honest. If there have been any hiccups, the personnel managing this tool is so responsive that they have swiftly remedied them, and the online feedback is likewise largely favourable.
Pros at Jungle Scout
Exceptional for locating a niche product of high quality

Gives the most precise sales information available on Amazon

A variety of tools to help you find goods to sell

Excellent client service and support
Cons of Jungle Scout
There is no free trial available; however there is a 14-day money-back guarantee.
Again, finding problems with Jungle Scout is challenging. The majority of online reviews are favourable, and the customer support staff that seems to respond quickly to any issues.